Montgomery County's only co-operative trout nursery; located adjacent to the Norristown Farm Park, Norristown, Pennsylvania.
Stony Creek Anglers is an IRS recognized tax-exempt 501(c)(3) non-profit organization. Donations are fully deductable, as allowed by law, for Federal Income Tax.
Current Events & Information
Stony Creek Membership
Are you an avid trout fisherman? Ever wonder how so many trout are stocked in local streams each year?
Stony Creek Anglers is a co-operative trout nursery with the Pennsylvania Fish and Boat Commission and we are searching for new members. If you enjoy the thrill of fishing, community involvement, and have some spare time to volunteer, we would very much welcome you to join.
Stony Creek Anglers aims to provide a meeting place in Montgomery County for all Sports persons of good will - to foster Conservation of Fishing Areas and Game Lands in our Commonwealth - to encourage the protection and propagation of all Wildlife, Game, and Fish - to develop opportunities for the greater enjoyment of Hunting, Fishing, and other outdoor recreation, and to search for solutions to problems of Ecology and Pollution of the natural resources on our Community and Commonwealth.
Membership applications can be found here:
Please feel free to join us at our next meeting. Our general membership meetings are held on the 2nd Tuesday of each month,
7:30pm
at the Maenner-Chor Club,
920 Haws Ave., Norristown, PA
Stony Creek Anglers 2019 Lottery Calendars
The 2019 SCA Lottery Calendars are now available. As you know, these calendars are hugely popular and sell out quickly! Please be certain to order your calendars as soon as possible.
Contact Jim Matricardi at JAM304@aol.com or Joe Bednarz at jbednarz.onorbit@gmail.com to purchase your calendars.
Boscov's Friends Helping Friends Day
Discount shopping passes for up to 25% off your purchases at any Boscov's store are now available from Stony Creek Anglers.
Each year, Boscov's sponsors their Friends Helping Friends Day and allows non-profit organizations, such as SCA, to participate in the event. Each shopping pass is sold for $5.00 and is good throughout the day saving the shopping pass holder up to 25% off all sales! In addition, Boscov's provides free refreshments and chances to win prizes, including three $500.00 shopping sprees!
The $5.00 shopping pass sale proceeds are kept by the non-profit organization. In our case, the more passes sold, the more SCA profits thereby helping to offset the cost of maintenance of our nursery and to sponsor our annual fishing events.
These tickets make GREAT inexpensive gifts! Please consider buying a few. Each shopper only needs one per person but why not share them with friends and family, not only for the great savings at Boscov's but also to help Stony Creek Anglers continue its mission.
Details:
Boscov's Friends Helping Friends One Day Event - Tuesday, October 16, 2018 from 8:00 am to 11:00 pm at all Boscov's locations.
Shopping Pass Cost - $5.00 per pass.
Shopping Passes can be purchased by contacting Charlie Morris at cmdivepro@aol.com or by attending the next SCA General Membership meeting scheduled for Tuesday, October 9, 7:30 pm held at the Maenner-Chor Club, 920 Haws Ave., Norristown, PA.
Check out our upcoming events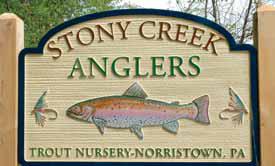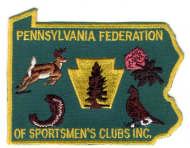 General Membership Meeting
2nd Tuesday of each month at 7:30PM
Maenner-Chor Club
920 Haws Ave. Norristown, PA